A procedure that draws blood from a womans arm and extracts the platelets to pump into her breasts has doubled in popularity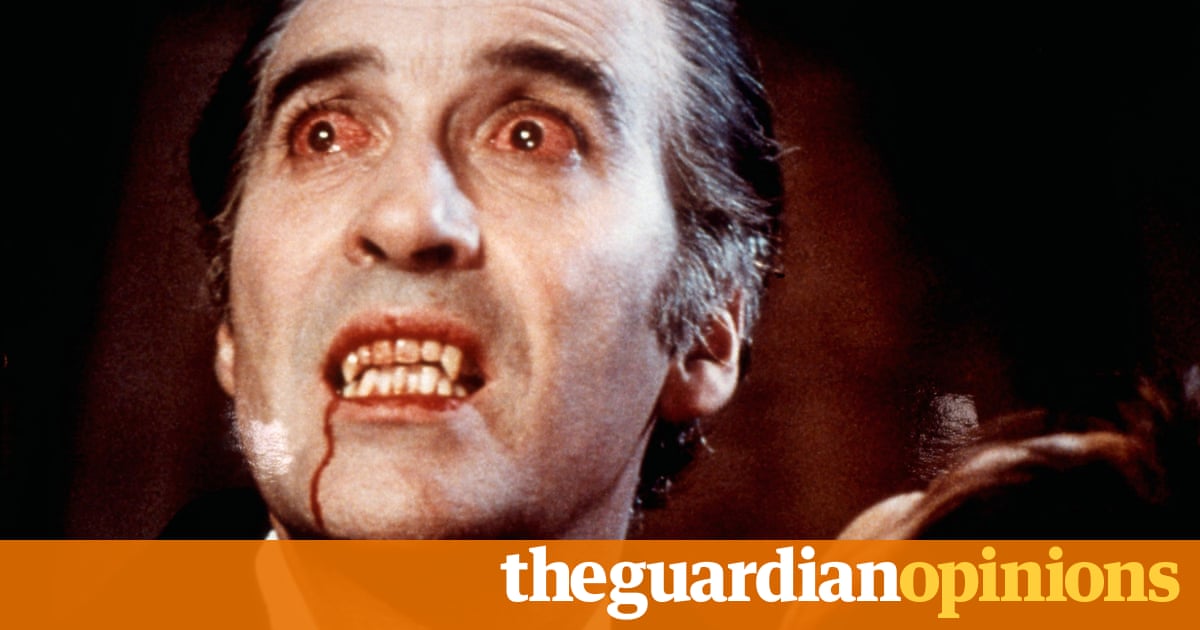 Through conquest, Alexander the Great established one of the most vast land empires of the classical age. It stretched from the Mediterranean, through North Africa and on to Asia. He was undefeated in battle, awash with the trophies of victories, self-anointed as a god. Yet a popular quote describes the young conquerer-king viewing the magnificence of his achievements with despair: And when Alexander saw the breadth of his domain, he wept for there were no more worlds to conquer. Most people know these words from when Alan Rickman says them in Die Hard.
Its a shame that Alexanders lifespan pre-dated the modern beauty industry. Because if you desire territorial conquest opportunities that are limitless, you dont need to bother with the satrapies of Asia Minor, the kings of Persia or a shoeless Bruce Willis anymore. Just grab the nearest female body and slash, slice, stab, burn and pillage away. No phalanxes of Macedonian foot-soldiers are necessary merely gather an Instagram account, a willing celebrity endorsement and the kind of prevailing external culture of misogyny that wont let any human female rest her own self-hatred for a single minute. Actually, you dont even need the celebrity or the Instagram account. Just the last one although it never hurts to shove a freebie into the Oscars showbag.
My assessment is based on how last years Oscar treat is todays latest abomination masquerading as self-improvement. Its a breast plumping procedure adapted from the equally grotesque vampire facial innovation of some years back. You may remember Kim Kardashians blood-smeared face promoting it in 2014 as if summoned to do so by human sacrifice and Satanic ritual.
This week News.com.au reports that the popularity of vampire breast lifts has doubled in the past year. Over the course of two 60-minute sessions, the plot of every body horror movie in existence is spun together for the procedure: blood is drawn from the patient/victims arm, then whorled through a centrifuge then platelet-rich plasma is sucked from the blood, which is pumped into human boobs, with needles.
You dont go up a cup size, regain lost years of youth or achieve dominion over the ancient subcontinent, but apparently it gives the cleavage a fuller look.
Full disclosure: I watch a lot of genre movies and whenever a woman shares a context with blood and centrifuges, nothing good happens next. Human females are actually being encouraged to pay about $2000 for an experience that rationally one would hire a therapist or many to forget.
Dr Herbert Hooi, the man owning the dubious honour of being the one of the worlds pioneer cleavage-enhancing breast-embloodeners, advocates the procedure for those seeking shapelier breasts, which is a thoroughly objective, scientific criteria for wilful bodily trauma if ever there was one. It seems an appropriate punishment for women who have dared to saggen their breasts with the self-indulgence of nursing children or growing older to oblige them into redness, swelling and possible bruising after getting their tits re-pumped with fresh blood.
Dr Hooi says his vampire boob-needles are not for everyone, so, please, be assured that makes everything OK. Tattooing a penis on your face is not for everyone but people do that, too. Ramming your face full of nails to more resemble the bubbly side of a pancake can also be niche activity, kind of like more of a hobby than anything else, pfft, whatever, live and let live, people can do what they want, there are no broader social implications, Yolo.
Yes, of course some women choose to do these things to themselves. But how rarified and elusive has the standard for the optics of female humanity become that mere shapelierness of boobs is now in competitive play? Ive listed the non-invasive procedures advertised to women before. How is it now possible the radical arc of breast enhancements, liposuction, chemical peels, eyelifts, browlifts, backlifts, grin lifts, butt implants, jawline advancements, bellybutton inversions, eyelash transplants, areola reductions, vaginal canal tightening and hacking off ones labia is still not enough?
An industry-wide business model understands that as long as female beauty has greater cultural value than female achievement, it doesnt matter how gruesome, barbaric, cruel or painful the new treatment to improve beauty may be. It doesnt matter to which part of the body its targeted or what it does. You just need to convince a viable market share of women that theyll be deficient without it, and as a sense of deficiency is admitted and shared among women, it will spread like aesthetic contagion. The size of your empire surely will double in a year.
The quote about Alexander the Great that they use in Die Hardis actually bastardised from dramatist William Congreve. The context of it is relevant: Having only that one hope, the accomplishment of it must put an end to all my hopes; and what a wretch is he who must survive his hopes!
It doesnt seem much blessing for women pursuing what society deems most to be beautiful that this particular wretchedness is one theyre unlikely, ever, to know.
Van Badham is a Guardian Australia columnist
Read more: https://www.theguardian.com/commentisfree/2017/oct/10/the-vampire-breast-lift-just-another-grotesque-beauty-boob